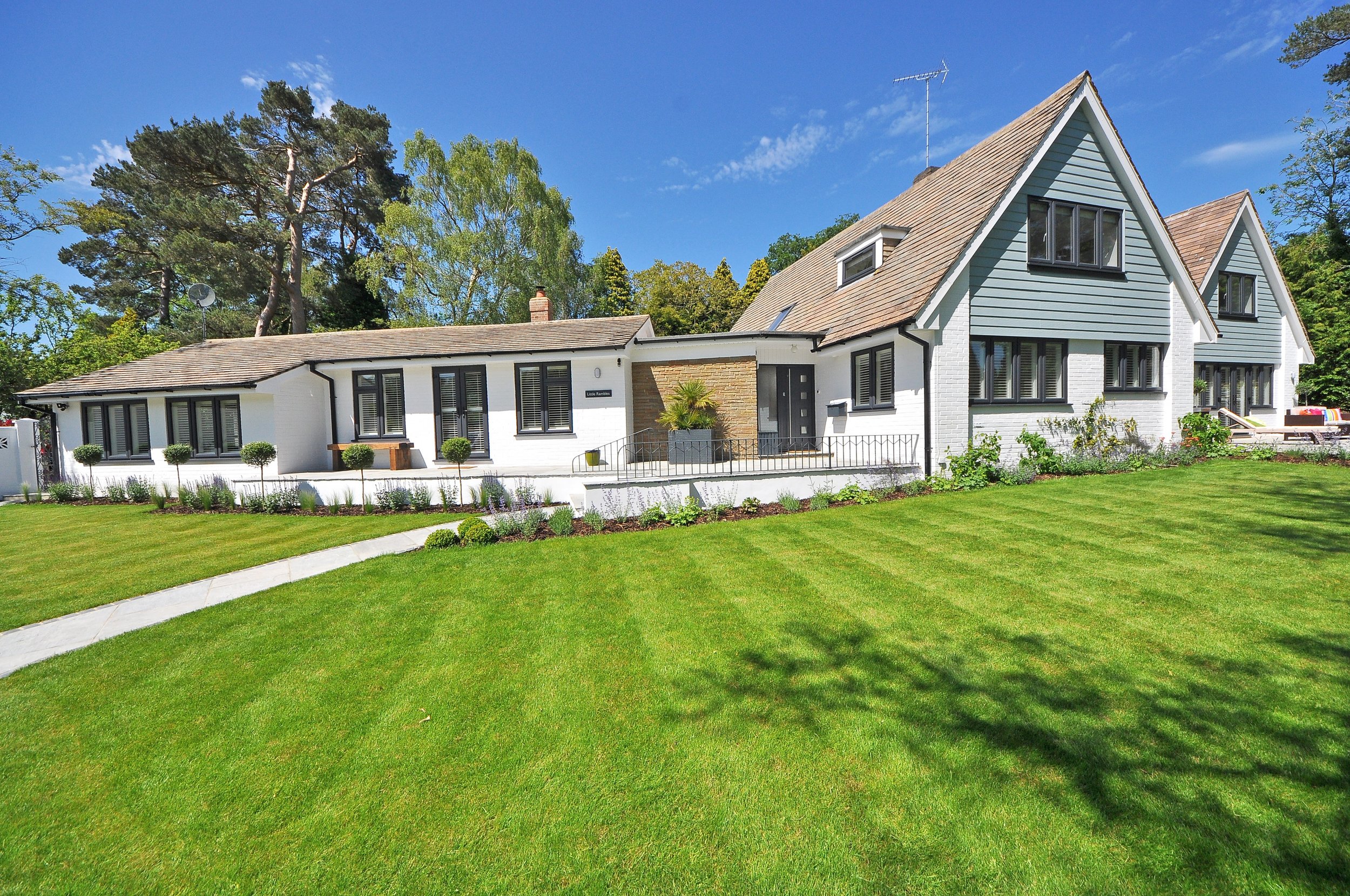 We'd love to hear
from you.
Over 45 Years Ago, Dr. Jack Reinhardt and His Wife Kay Founded Dr. Jack's Services. Today, Kay and Her Sons, Rick and Jim Continue To Operate The Family Business Serving Thousands Of Homes And Businesses Throughout Central Florida.
Dr. Jack's Story
Dr. Jack Reinhardt spent 14 years performing countless research studies for Dow and Shell chemical companies, working with a variety of pesticides and herbicides. However, Jack was not just a plant pathologist. After relocating his family from the North to Central Florida in 1964, Jack fell in love with Florida's landscape. His Orlando home contained many varieties of citrus, banana trees, avocado, sugar cane, pineapple and various ornamentals. In 1972, Jack and Kay Reinhardt took their knowledge and started Dr. Jack's Lawn and Shrub Care.
Jack and Kay's oldest son Rick followed in his dad's footsteps, and received his Bachelor of Science degree in Horticulture from the University of Florida in 1984, and serves as the company's President. Their youngest son Jim also studied at the University Of Florida, where he received his Bachelor of Science degree in Marketing with a minor study in Entomology. Jim introduced the structural pest control and termite control programs to the company in 1985 and oversees those departments as the company's Vice President.
Kay Reinhardt (Jack's wife) has always been responsible for many of the office duties like payroll, payables and human resources, and at the age of 86, still performs many of those duties today.
Dr. Jack had always treated his employees like family, where that business philosophy continues today. Our long-term employment is a reflection of those efforts, where many of our employees have been with Dr. Jack's for more than 10 years and two of our senior technicians Octavio and Larry have been members of our Dr. Jack's family for more than 30 years.
At Dr. Jack's "We Have Service Down To A Science!"
Members of:
The Better Business Bureau of Central Florida

The Florida Turfgrass Association

The Certified Pest Control Operators Association

The National Federation of Independent Businesses
Our customers frequently tell us...
"I appreciate your honesty and knowledge."

"I appreciate seeing the same faces each time you service my property."

"Your employees are always so friendly and helpful whenever I call."
Phone
Local 407-422-3641
Toll Free (855) DRJACKS
Location
130 N John Young Pkwy, Orlando, FL 32805
Hours
Monday - Friday
8 AM – 4:30 PM
Email
Our Customers Always Have the Last Word
Not all lawn care companies are the same
Here are just a few of the ways we outshine the competition.
FAIR PRICING

Dr. Jack's programs are designed to provide your landscape with all the recommended treatments you might need without any extra charges- even for common treatments like chinch bug control, fungus, fire ants and dry fertilizer with potash.
CUSTOMERS COME FIRST
Dr. Jack's is a local, family-owned company in business since 1972 and not a branch of a large corporation. Our focus is on customer service and understand that serving our customers is our only priority. This philosophy seems to be lost with large corporations today that seem to focus only on the numbers.
GRADUATE HORTICULTURISTS

Lawn sales and customer service from graduate horticulturists or technicians only (no salesmen on commission that you will never see again once you begin receiving service).
INDUSTRY LEADER
Our horticulturists are continuously researching and testing new products that keep us an industry leader in service quality. We utilize EPA recommended IPM pest control program that helps protect the environment by reducing pesticide use.
LOW COST

Lower annual cost with our bimonthly (every other month) lawn care service than competitors that charge less but service more frequently. We also give $25 credit for referring new customers (most of our new business is from referrals). We do not require or try and sell unnecessary services like aeration in order to boost our profits.
NO-RISK AGREEMENTS
We offer non-binding agreements for residential services so our customers can pay month-to-month.
THE EXTRA MILE
We go the extra mile to make sure we are as effective as possible when servicing your property. Our lawn trucks are custom designed for Dr. Jack's to provide both lawn and shrub care with the same visit. We offer turfgrass replacement guarantee for insect damage. We take care of our customers first in these ways and much, much more!
Specialists In Our Field
It takes work and we specialize in Central Florida lawn and ornamental plant horticulture. We believe that there is not a more professional landscape pest control company than Dr. Jack's — because no other company has college degreed horticulturists (certified lawn and plant experts) that will come out to your home or business to measure your treatment areas and provide a free quote that includes a detailed analysis.
No Haggle Pricing
Other companies may "high ball" you to see if you will buy at an inflated price and then call you back with a new lower "special price" if you didn't purchase their service with the initial sales visit. Our horticulturists are on salary, not salesmen on commission like other companies. We feel that this is important so that we can take the time to carefully evaluate each prospective customers site and provide a fair and competitive price the first time. With Dr. Jack's, you always get professional, knowledgeable and truthful analysis free of charge without a lot of sales pressure.
Experienced Technicians
You may notice that we display the technician's name on their truck and their service years with Dr. Jack's on their uniforms. We are proud of the fact that our lawn technicians have been with us an average of 8 years! There isn't much they haven't seen or treated during this time. High employee turnover is not good for our customer's landscapes so we strive to hire the best people we can find and then keep them. Most of our customers have had the same technician since they have been with our company. Your technician will get to know you and your landscape. Contact us today to experience the Dr. Jack's difference!
When you add it all up, why use anyone else?
Our prices are competitive and when you add all the benefits included with our service, there is no better value or professional lawn care company than Dr. Jack's. Contact us now for your free quote and experience the Dr. Jack's difference!